Products tagged with Arbequina
(5)
Arbequina olive oil Les Passions de Manon - 500 ml
**NEW CROP COMING SOON **
A monovariety of Arbequina. We can sense aroma of green bananas and almonds. It is soft with a light peppery finish. Origin: Ácula, Granada, Andalusia, Spain
Castillo de Canena Arbequina Extra Virgin Olive Oil - 500ml
Arbequina Extra-Virgin olive oil from the Castillo de Canena Family Reserve.
Picual olive oil, Les Passions de Manon - 500 ml
**NEW CROP COMING SOON **
Mix of three varieties of oil: Picual, Hojiblanca and Arbequina. Offered here is a well balanced oil with a subtle taste of fresh herbs at first, followed by the fruity taste of the tomato and a peppery finish. Origin: Ácula, Gr
Guzman Arbequina Extra-Virgin Olive Oil - 500 ml
HG Arbequina Family Reserve comes from early harvest olives and has an intense fruitiness with a combination of nuances from aromatic herbs and green fruits.
Castillo de Canena Extra-vrigin Picual BioDynamic Olive oil - 500ml
Organic Picual Olive Oil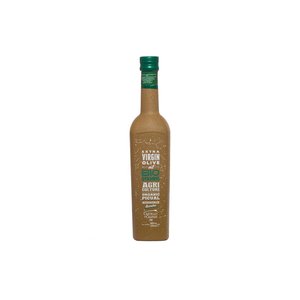 Add to cart
Castillo de Canena Extra-vrigin Picual BioDynamic Olive oil - 500ml