Products tagged with Aromatique
(3)
Le Comptoir des Poivres Liquorice Root powder Calabria Italy 50g
We find the notes of the licorice stick, but with a roasted side blending wood, cocoa and coffee, evoking chicory and ovomaltine.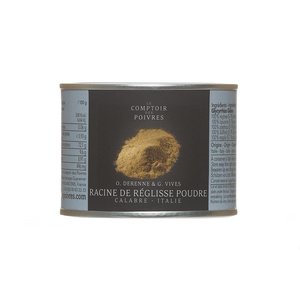 Add to cart
Le Comptoir des Poivres Liquorice Root powder Calabria Italy 50g
Le Comptoir des Poivres Star Anise Vietnam 30g
The star anise smells of anise with a sweet aromatic flavor and a slightly peppery aftertaste. The aroma is even more intense if the seeds are crushed or ground.