Products tagged with cacao
(3)
Les Passsions de Manon Madirofolo Chocolate & Dried Bananas Bar - 50g
Madirofolo, cocoa that comes from the north of Madagascar and of which its planting is surrounded by tamarind trees. It creates here the perfect mix with dried bananas. 65% cocoa.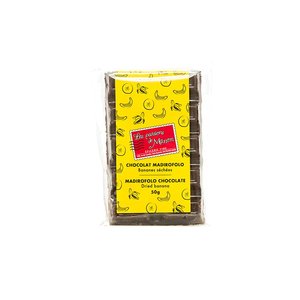 Add to cart
Les Passsions de Manon Madirofolo Chocolate & Dried Bananas Bar - 50g
Les Passions de Manon Huila Dried Raisins & Rum Chocolate 65% Bar - 50g
65% cocoa ''Fino de Aroma'' dark chocolate made from Tumaco beans, a region in Colombia. A chocolate that possesses a sweet aroma with citrus notes, a floral flavour, dried raisins and rum extract which give to it a unique taste!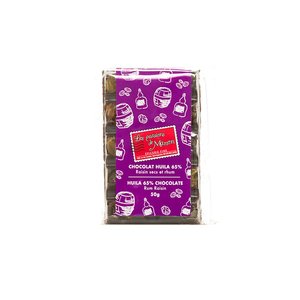 Add to cart
Les Passions de Manon Huila Dried Raisins & Rum Chocolate 65% Bar - 50g
Les Passions de Manon Huila Tumaco 85% Chocolate & 4 peppers Bar - 50g
85% cocoa ''Fino de Aroma'' dark chocolate made from Tumaco beans, a region in Colombia. This 85% TUMACO extra dark chocolate has a strong aroma which adds to his exquisite character. A vigorous bitterness, complemented with a subtle softness, and combin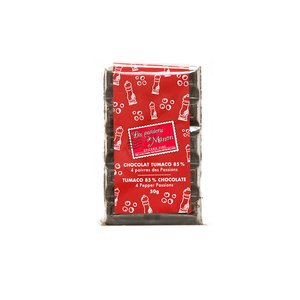 Add to cart
Les Passions de Manon Huila Tumaco 85% Chocolate & 4 peppers Bar - 50g