Products tagged with Colombie
(4)
Red peppercorns Putumayo - Colombia 80g
A first smell releases delicious, sweet aromas, with milky notes evoking yoghurt, warm notes of angelica reminiscent of lemon, candied citron, desert lime, very ripe oranges, orange peel or orange blossom. We can also smell base notes of bread crusts, gra
Les Passions de Manon Huila Tumaco 85% Chocolate & 4 peppers Bar - 50g
85% cocoa ''Fino de Aroma'' dark chocolate made from Tumaco beans, a region in Colombia. This 85% TUMACO extra dark chocolate has a strong aroma which adds to his exquisite character. A vigorous bitterness, complemented with a subtle softness, and combin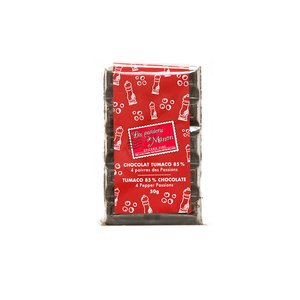 Add to cart
Les Passions de Manon Huila Tumaco 85% Chocolate & 4 peppers Bar - 50g
Les Passions de Manon Huila Dried Raisins & Rum Chocolate 65% Bar - 50g
65% cocoa ''Fino de Aroma'' dark chocolate made from Tumaco beans, a region in Colombia. A chocolate that possesses a sweet aroma with citrus notes, a floral flavour, dried raisins and rum extract which give to it a unique taste!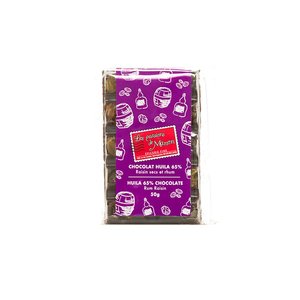 Add to cart
Les Passions de Manon Huila Dried Raisins & Rum Chocolate 65% Bar - 50g
White peppercorns from Putumayo - Colombia 80g
Our whole white Putumayo pepper is without doubt one of the most surprising white peppers, its fragrance is extremely fresh with powerful citrus fruit notes, citron, menthol and eucalyptus.