Products tagged with biologique
(5)
Galantino Olive Oil, Pouilles, Organic 500ml
An oil of superior quality, certified organic with an acidity level inferior to 0,35%. With a golden- yellow colour with olive green tones, it has a strong olive aroma with pronounced accents of artichokes and almonds, rendering it perfect for the prepara
Oliveraie Jean Jean Cep and Basil Flavored Extra-Virgin Organic Olive Oil 250 ml
Oliveraie Jean Jean Cep and Basil Flavored Extra-Virgin Organic Olive Oil 250 ml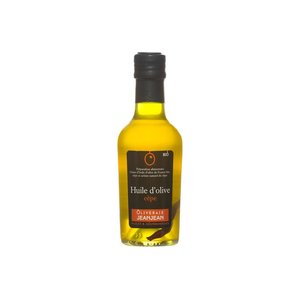 Add to cart
Oliveraie Jean Jean Cep and Basil Flavored Extra-Virgin Organic Olive Oil 250 ml
GUZMAN Oganic Extra- Virgin Olive Oil - 500 ml
Guzman is a Spanish organic extra virgin olive oil with a distinctive fragrance and a genuine sensation on the palate.
Les Passsions de Manon Madirofolo Chocolate & Dried Bananas Bar - 50g
Madirofolo, cocoa that comes from the north of Madagascar and of which its planting is surrounded by tamarind trees. It creates here the perfect mix with dried bananas. 65% cocoa.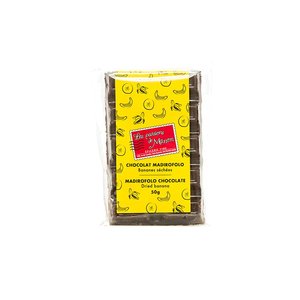 Add to cart
Les Passsions de Manon Madirofolo Chocolate & Dried Bananas Bar - 50g
Oliveraie Jean Jean Basil Flavored Organic Extra-Virgin Olive Oil 250 ml
Oliveraie Jean Jean Basil Flavored Organic Extra-Virgin Olive Oil 250 ml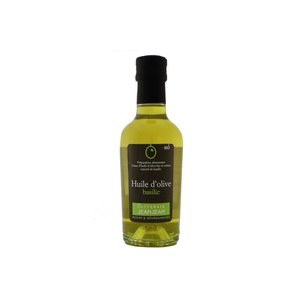 Add to cart
Oliveraie Jean Jean Basil Flavored Organic Extra-Virgin Olive Oil 250 ml